Butters is proud to announce being finalist for 3 categories in the "Awards of Excellence" 2017!
Lease Transaction of the Year- Teleperformance: Molly McDonough: As Senior VP Molly McDonough negotiated a 99,204 SF Lease renewal for Teleperformance (TPUSA), the worldwide leader in customer experience management at the Boca Raton Innovation Campus. She worked closely with the City of Boca Raton and the Landlord to ensure that TPUSA would be able to continue to deliver the utmost customer experience at this site.
Renovation/Rehab of the Year- 851 Broken Sound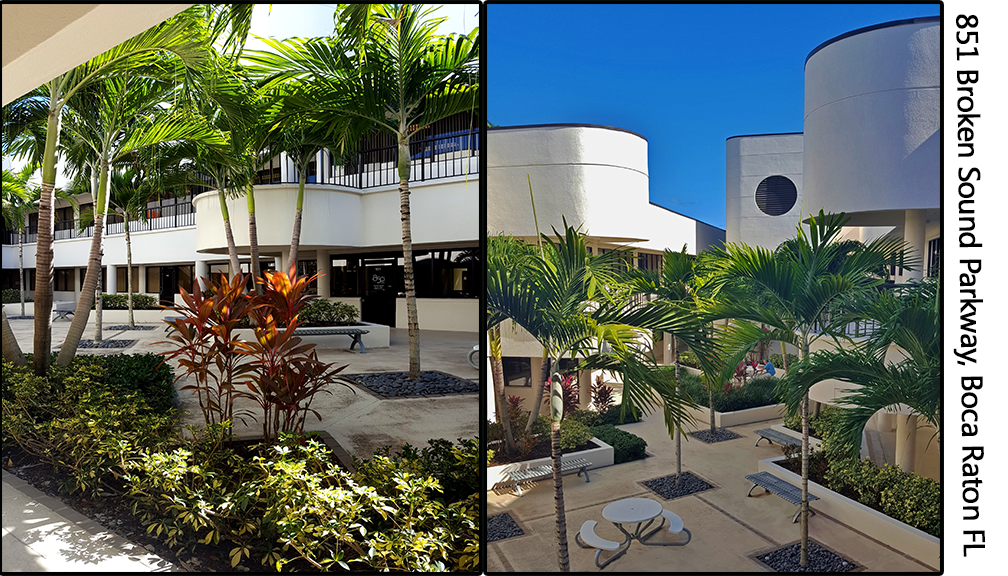 Project of the Year -Hillsboro Technology Center ("HTC")
www.hillborocenter.com
A 75 acre industrial/ office park in Deerfield Beach.   In a Joint venture with Bristol Group, Butters transforms an abandoned golf course into a 1 million square foot state-of-the-art business park, the first in Deerfield Beach in over 20 years.
Hillsboro Technology Park was a very difficult project as it involved a land use change, zoning change, environmental cleanup and considerable offsite traffic improvements. In addition, Hillsboro borders a low income neighborhood which involved several neighborhood assemblies to convince them that the business park would be a compatible use.  
H&M Architecture delivered a cutting edge design for the new business park, featuring green building design standards throughout, faster data lines, electronic vehicle charging stations, and an onsite day café.  The property had to be rezoned to an "Employment Center" in order to allow one million square feet of industrial, office, retail and hotel. This was accomplished with the design of a park that fit the area and maintained a lot of the green space. Traffic changes with the help of the city, county and FDOT also had to me made to accommodate the additional traffic flow including expanding turning lanes, a shuttle to the Tri-rail Station, and a new traffic mast arm.
Congratulations to Team Butters for being finalist on the above 3 categories.
Join us at the Award Ceremony:
Date: Thursday March 16, 2017
Time: 5:30 pm – 9:00 pm
Location: The Ritz Carlton, Fort Lauderdale, FL 1 N Fort Lauderdale Beach Blvd, Fort Lauderdale, FL 33304
Register HERE