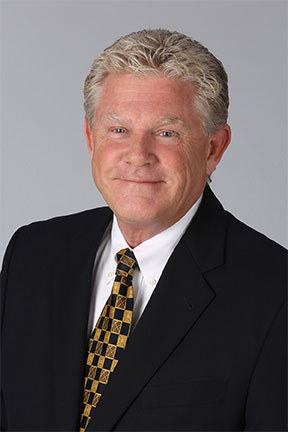 Tom Hotz

---
Senior Vice President
Tom has 27 years of commercial real estate experience in Broward and Palm Beach Counties. His background includes Tenant and Landlord representation in Office and Industrial sales and leasing. Brokerage experience includes Cushman and Wakefield of Florida, Commercial Florida Realty Partners, Grubb & Ellis and has been with The Butters Group since 2001. Owner representations include Principal Life Insurance Company, Morgan Stanley, Prologis, KTR Capital, REEF Funds, The East Group, Cabot Industrial Trust, and Teachers Insurance and Annuity.
Phone: 954-312-2415
Cell: 561-389-0377
Email: tom@butters.com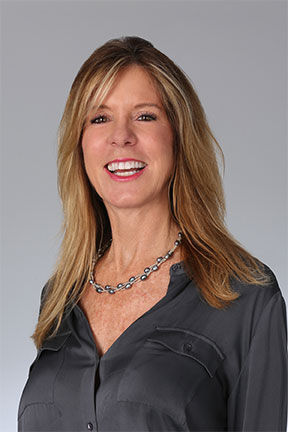 Molly McDonough

---
Senior Vice President
Molly McDonough has over fifteen years' experience representing approximately 2,000,000 SF of office space in South Florida and has negotiated more than $100,000,000 in transaction volume for these clients. In 2010 alone, she competed over $13,500,000 of lease transactions and 165,000 SF of tenant representation and secured the largest net absorption lease in Palm Beach County and was nominated for Deal of the Year by NAIOP and the Daily Business Review. Given that success and having represented and spoken to landlords on daily basis for over ten years, she is taking that landlord experience and understanding of the way they think to the tenant side to exclusively represent and protect a tenants best interests by educating them on the market and negotiating the highest level of savings and efficiencies. She has been active in NAIOP (National Association of Industrial and office Properties) in a leadership capacity as Chair of the annual Golf Tournament raising in excess of $100,000 for local charities, she serves on the program committee and is committed to giving back to the community through various organizations that mentor high school students and work with the elderly.
Phone: 954-312-2412
Cell: 561-213-4134
Email: molly@butters.com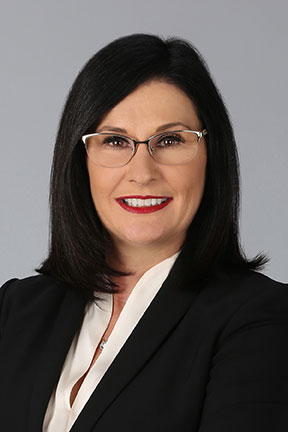 Darcie Lunsford

---
Executive Vice President
Director of Office Leasing
Darcie Lunsford specializes in office and medical office leasing. Darcie has a successful track record in the lease up and repositioning of office assets in South Florida. Among her assignments is the landmark Herald Plaza in Pembroke Pines, where she increased occupancy from 60 percent to 98 percent in less than a year. Darcie also serves as Vice President for Programs for the National Association of Industrial and Office Properties in South Florida. Prior to joining Butters, Darcie she spent 22 years as print and broadcast journalist. Most recently, Darcie served as real estate editor of the South Florida Business Journal and rose to the office of national president-elect of the Society of Professional Journalists, the nation's oldest and largest journalism and free press advocacy organization. A veteran reporter, Darcie spent 14 years covering South Florida real estate and the economy. She is a former on-air correspondent for WPLG Local 10 in Miami, WPBF TV-25 in Palm Beach Gardens and reported business stories for WPTV TV-5, the NBC station in West Palm Beach.
Phone: 954-312-2435
Cell: 954-261-3820
Email: dlunsford@butters.com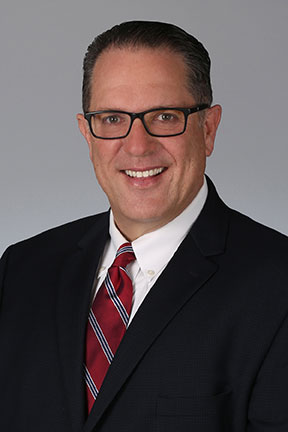 JC Conte

---
Executive Vice President
Director of Industrial Sales & Leasing
VALUE PROPOSITION
To strategically and methodically position the Tenant‐Buyer between real estate alternatives in order to drive down occupancy cost.
PROFESSIONAL EXPERIENCE
Prior to joining Butters Realty & Management, Mr. Conte served as Principal and Director of Industrial Services for the Staubauch Company‐South Florida, Vice President of Industrial Brokerage Services for CB Richard Ellis, Senior Associate at Easton Badcock & Associates in Doral, FL and most recently was the President & CEO of his own firm, JC Commercial Realty in Pompano Beach, FL, for over eight years.
EDUCATION AND CURRENT RESPONSIBILITIES
Mr. Conte received a Bachelor of Science Degree from the University of Florida in 1989. While in the University, Mr. Conte was a copublisher in the Journal of Applied Physiology for his research in cycling aerodynamics on behalf of the US Olympic Committee. Since 1996 Mr. Conte has been working exclusively in the commercial real estate business with a focused emphasis on South Florida industrial and logistics. On July 4, 2010 Mr. Conte launched JC Commercial Realty and operated his firm for over 8.5 years. JC has multiple years of active membership and service experience with the National Association of lndustrial and Office (NAIOP) and is a licensed Real Estate Broker. Mr. Conte is now focused on helping Tenants and Buyers position, plan and execute on the complexities of their HQ Relocation requirements. For over 23 years Mr. Conte has prided himself in providing his clients with Gold Standard Corporate Real Estate Services.
Mr. Conte is the third of four children born to Cuban immigrants and writes and speaks fluent Spanish. JC Conte helped direct his father, Rafael Conte's, campaign where he became the first Mayor of the Village of Key Biscayne in 1992. Rafael Conte served two consecutive terms. JC spends his spare time coaching predominately under privilege youth in the sport of wrestling and has served as the Director of Calvary Wrestling Club in Fort Lauderdale for almost six years. In 2019 he will begin servicing the emotional, financial and athletic needs and goals of the High School Student Athlete within Cardinal Gibbons Wrestling. Mr. Conte is an active Executive Board Member for the Fellowship of Christian Athletes (FCA) for the past 6 years for Broward County. JC is a South Florida native and has been very happily married to his wife, Grace, for over twenty‐six years. Grace and JC have four children; Claudio (25) CPA, MA, Gabriel (24) Actor & Social Media famous, Sofia (18) and Nicolas (15).
Phone: 954-418-7198
Cell: 954-336-8001
Email: jcconte@butters.com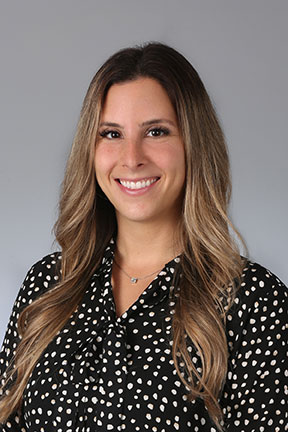 Skylar Butters

---
Office Leasing Specialist
Skylar Butters specializes in office leasing and landlord representation. Her marketing background has helped give her team a competitive advantage over other landlord brokers, resulting in $40 million in aggregate transaction value for their landlords and clients. Sky has brought new marketing strategies such as drone footage, new social media platforms and email blasts to animate messaging and significantly broaden the base of people who would see her team's properties. As the youngest member of the Butters office leasing team, Sky was allotted the lead position at the 950 Peninsula Corporate building, where she increased occupancy from 65 percent to 95 percent in less than a year.
Phone: 754-227-5032
Cell: 954-464-0402
Email: skybutters@butters.com