On May 8th, 2018 at 2pm, Butters Construction & Development and L&B Realty Advisors hosted the Ground-Breaking ceremony for the world's largest producer of Atlantic Salmon "Marine Harvest". The groundbreaking took place at Phase II of the Airport North Logistics Park in Medley (8499 NW 80th street, Medley, FL) and included the Town Council and Mayor, Cushman & Wakefield, Colliers International, Marine Harvest among others. Airport North Logistics is a Joint Venture between Butters Construction & Development and L&B Realty Advisors. The project sits on 44 Acres and will be a total of +/-873,000 Sq. Ft.
Marine Harvest is based out of Norway and are listed on the Norway stock exchange with a market cap of $8 billion. Their clients include Whole Foods, Publix, Walmart, among other major retailers, and they currently operate in 24 countries. Their new +/-100,000 Sq. Ft. facility will welcome about 200 new jobs and will be a repackaging location for local distribution. Marine Harvest will join some major names such as Nestle, Neutralogistics and Eco Window Systems at the park and completion date is projected for early 2019.
We thank everyone for being part of the Ground-Breaking ceremony and in welcoming Marine Harvest to Airport North Logistics Park!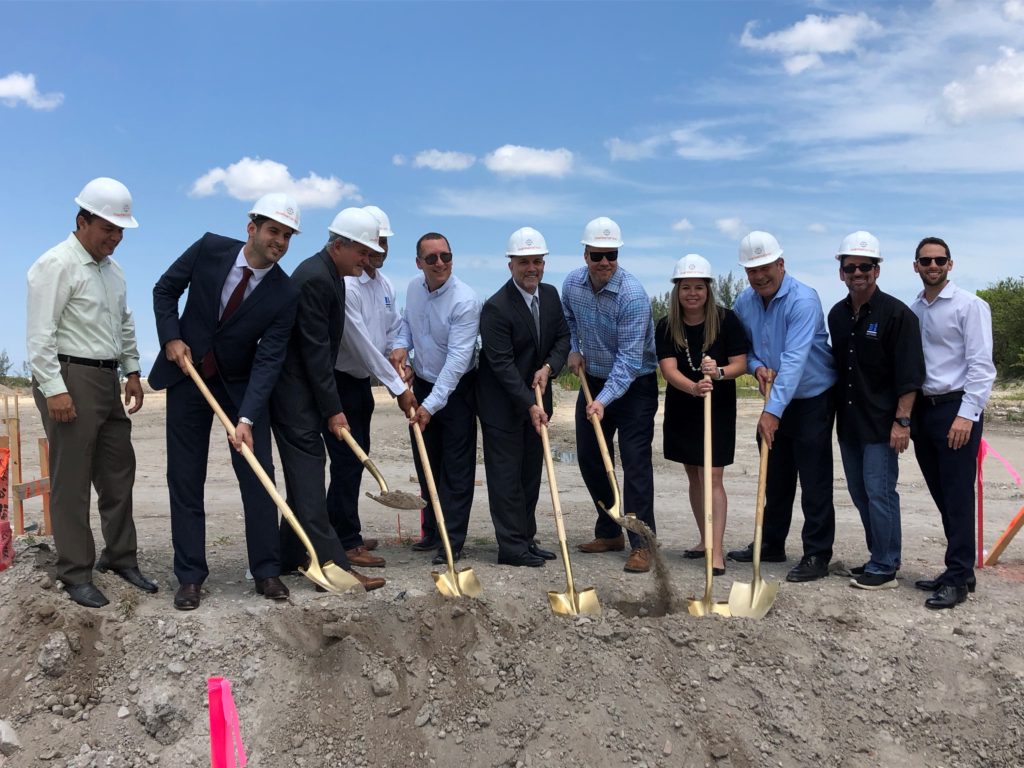 From left to Right- Edgar Ayala (Councilman), Andreas Vlahos (Marine harvest), Mayor Roberto Martell, Chris Lawrence (Butters Construction), Malcolm Butters, Joe Fidalgo (Marine Harvest), Ward Richmond (Colliers), Erin Byers (Colliers), Steven Wasserman (Colliers), Mark Butters, Adam Vaisman (Butters Acquisitions)
Tom Burdi (L&B Realty Advisors)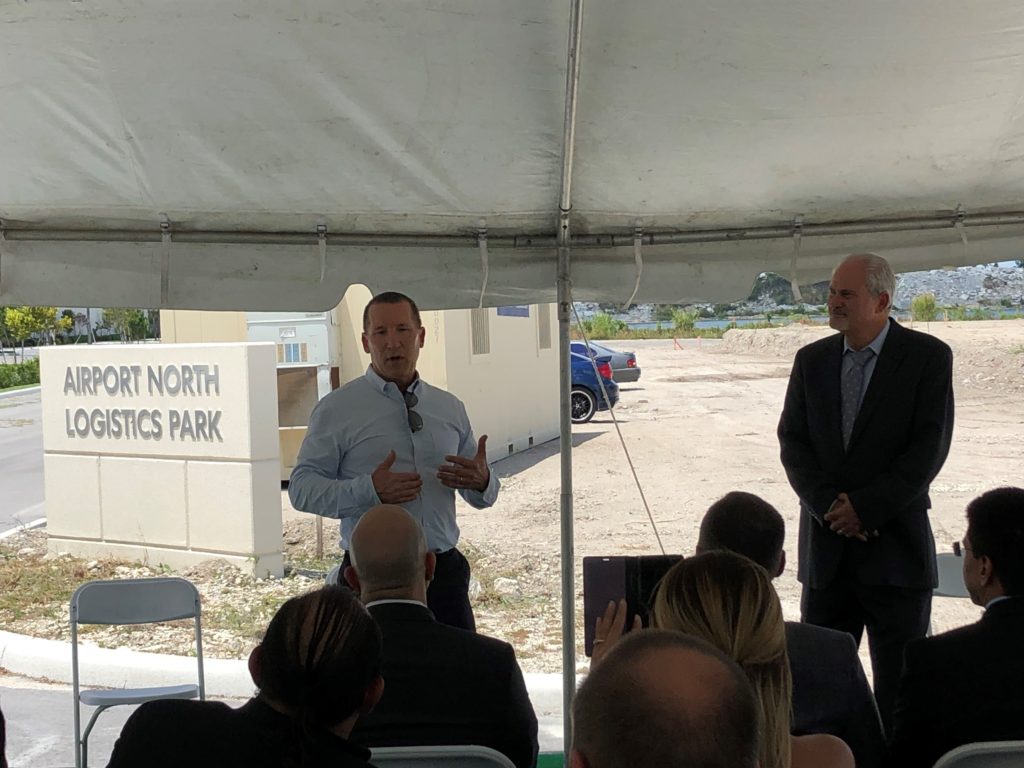 Malcolm Butters (Butters Construction & Development)